Just look at this big bowl of fettuccine. Drool.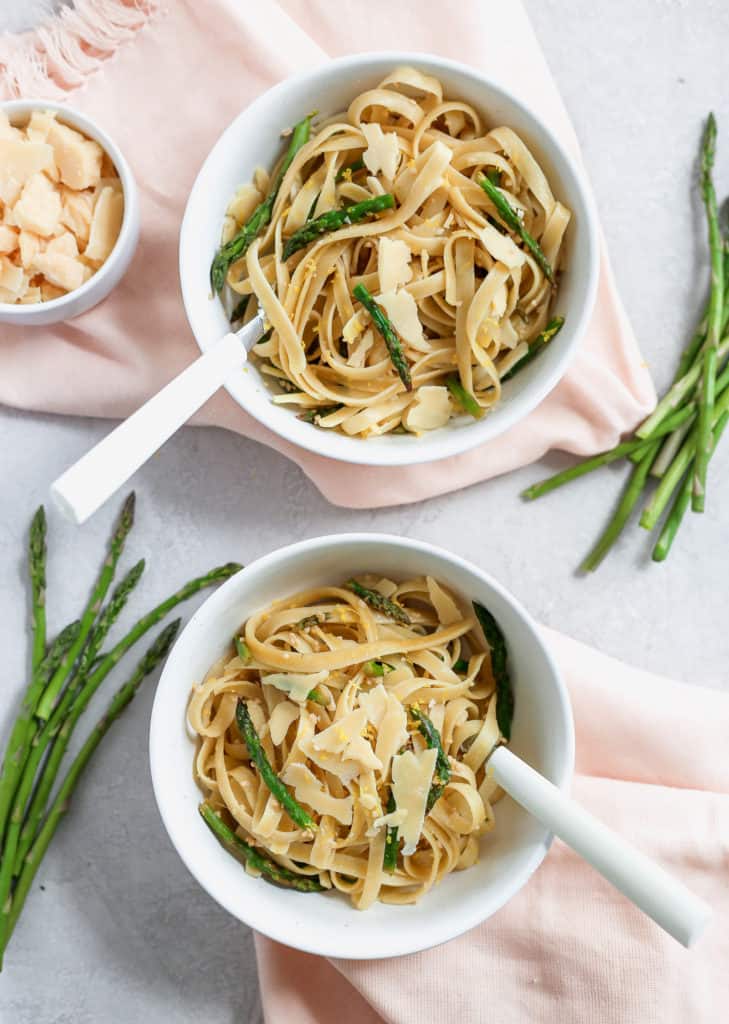 So as you obviously know, my blog is called Frosting and Fettuccine. What you might not know is why.
Heres the scoop- and what I tell people every time they ask- My blog is called Frosting and Fettuccine because although I am a trained pastry chef, I would choose to eat a bowl of pasta, or a bagel over a sweet any day.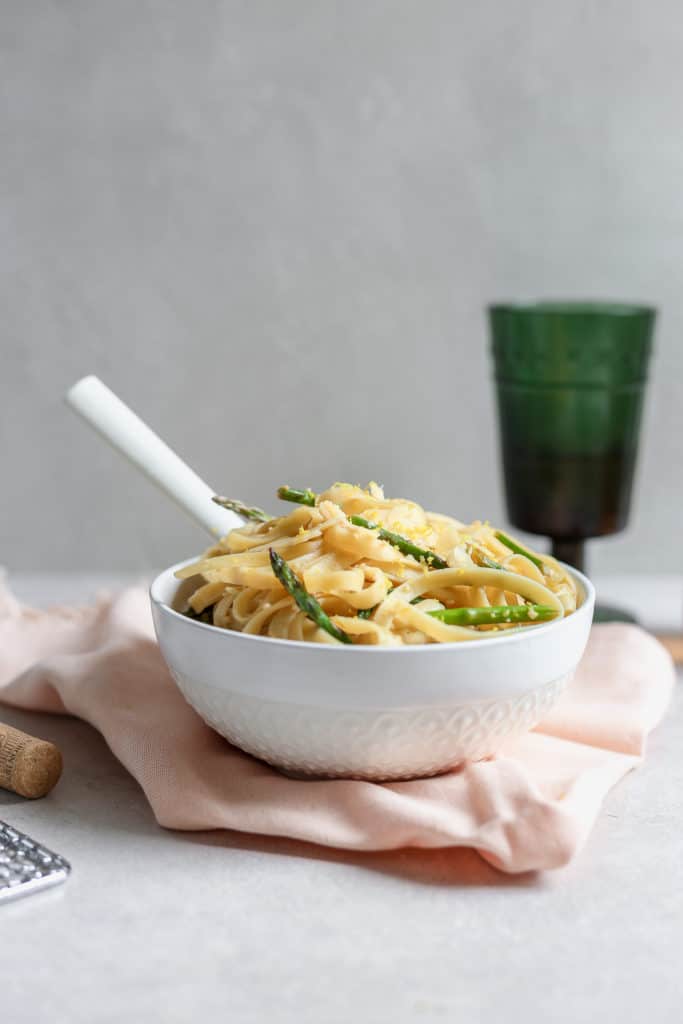 I feel like I could repeat those words in my sleep, but its true! I love carbs. I also love donuts, and cake, and cookies, but that love is different. That love is because I love the process of making it, all the possibilities you can come up with, and the creative aspect to it. What I don't love about it is knowing that one pound of butter went into that buttercream, so no thanks, I'm just gonna have a taste rather than the whole bowl.
Pasta on the other hand… I will eat 6 times the serving size, and then ask you if you're gonna finish yours because I still want more. I have literally no control.
So maybe you've noticed that theres been a lot of sweet recipes lately being posted up in this piece, and notttt so many pasta recipes. That all goes back to the control.
I do not feel tempted to indulge when I'm making desserts, and my husband and friends all step up to the plate with taking them off my hands when I'm done so nothing goes to waste. BUT this is called Frosting and Fettuccine, and so ladies and gents, a fettuccine recipe for you!
Asparagus, lemon, shaved parmesan cheese- all the feels on this one. I didn't want to go for something heavy with summer right around the corner, so I came up with this light pasta dish that is so super easy to make and can be done in 30 mins or less. You have the brightness of the fresh asparagus, the tangy lemon, and savory, oh so good parm. You can never have enough parm in my opinion.
I went to town on this dish you guys (and maybe my husbands too). No regrets!
Fettuccine with Asparagus, Lemon, and Shaved Parmesan
This delicious and summer friendly fettuccine with asparagus, lemon, and shaved parm can be on your table in 30 minutes or less!
Print
Pin
Save
Saved!
Rate
Ingredients
1

lb.

box fettuccine

2

tablespoons

olive oil

1

tablespoon

minced garlic

1 ½

lbs.

fresh asparagus

cleaned, and cut into 2 inch pieces

1

medium sized lemon

zested, then juiced

Shaved Parmesan to taste

Salt to taste
Instructions
Bring a large pot of salted water to a boil.

Add pasta and cook according to package directions, reserving ½ cup of the pasta water before draining.

Drain and set aside.

Meanwhile in a large skillet, heat the olive oil over medium heat, add the minced garlic, and saute for 2 minutes until golden and fragrant.

Add in the asparagus and saute 3-5 mins until cooked through.

Add a pinch of salt, the lemon juice, and zest.

Add in the cooked pasta, and then the reserved pasta water, and mix thoroughly to combine.

Turn off the heat and top the pasta with shaved parmesan cheese and serve warm.
SaveSave