Hi! I'm Sam, and I'm so happy you are here!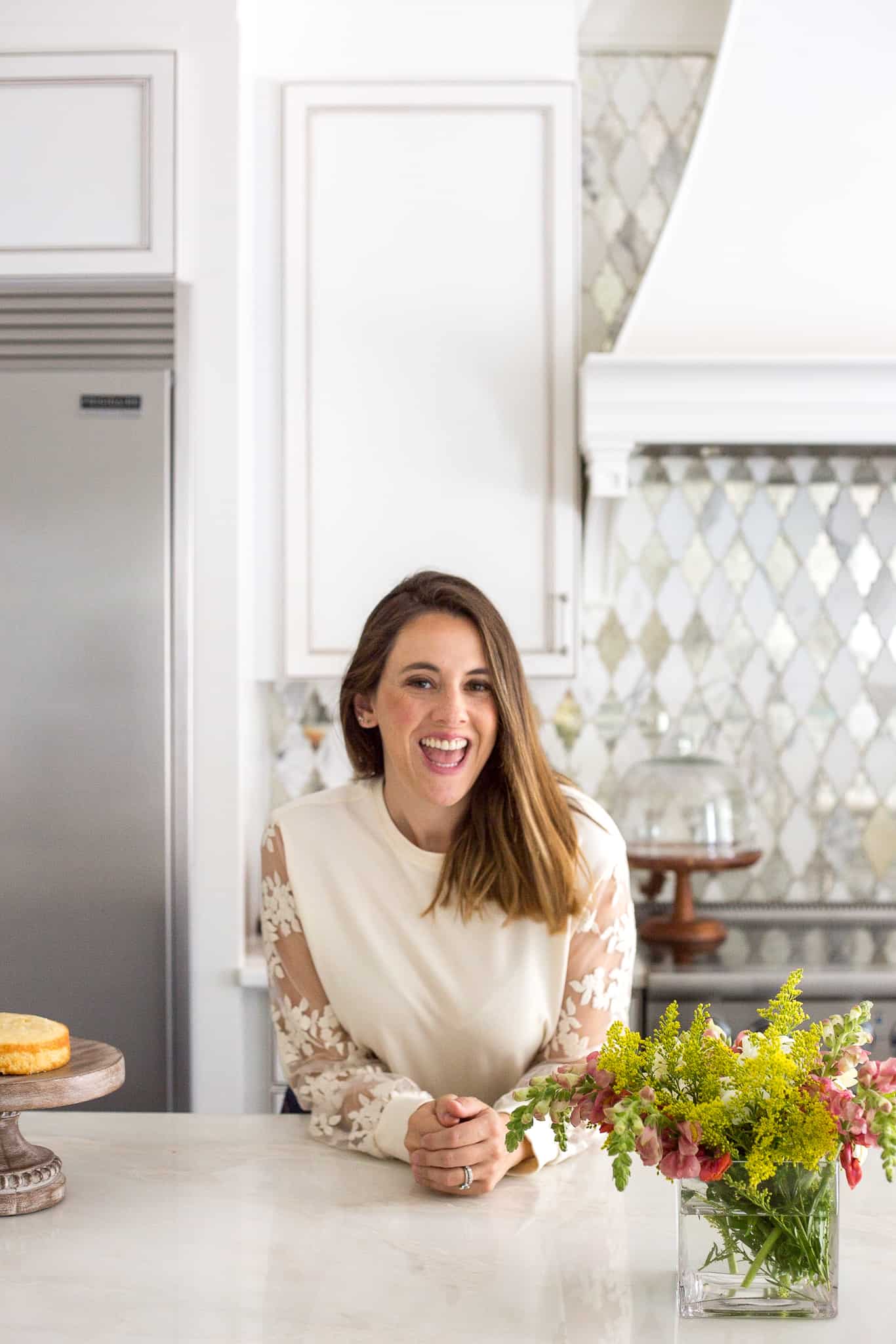 If you are anything like me, you love to make dessert, but you don't love to spend the entire day in the kitchen. Here you'll find easy to follow dessert recipes that only LOOK like they took hours; but in reality, you had time to decorate it, clean it all up, take a shower, and watch an episode of Friends in the same amount of time.
That means there's no recipes that have a mind of their own- I'm lookin at you sourdough and macarons.
You might find the occasional easy bread or babka recipe that takes a bit longer but they are only included because the steps are easily broken down, and they are worth it.
Also just so you know, we are Jewish and keep a kosher home. Every recipe on this site is kosher but you don't have to keep kosher to make these recipes.
I frequently will put a dairy free substitute option for people who don't mix meat and dairy (can't have a dairy dessert after a meat meal).
A little background:
I am a classically French trained pastry chef and a professional food photographer, but before all that happened I started off in the fashion industry (yep!) working as a color coordinator for an apparel company. My job was to test the exact color of the fabric samples to the product that came in.
There are a lotttttt of different shades of each color and it was my job to find the correct match. I loved working with color all day but missed creating with my hands, and felt like something was missing.
When I had gotten married a year or so before, my wonderful Mother in Law had bought me recreational classes to The Institute of Culinary Education. I decided to finally use them and see what I could learn.
After taking the essential classes- Knife Skills and Cookie Decorating (I kid, but it was awesome), I was hooked and wanted to learn more.
I realized I could combine my love for color with food! So I took more and more classes in NY until we moved to Florida in 2011.
I had loved it so much that I asked myself if I could turn it into a full blown career. After thinking about it, getting discouraged, then thinking about it again, I finally enrolled in Le Cordon Bleu and took the 1 year Baking and Pastry Arts Program.
IT WAS AWESOME and something I am SO happy I decided to do despite the fact that I wasn't sure where I was going with it, just that I knew it was the right thing to do. I didn't want to have any regrets no matter what happened.
What Happened Next:
During my year at pastry school we had to take a 3 month externship to get experience and credit. I ended up working at a custom cake shop- you know the ones that make those crazy cakes shaped like an airplane.
I didn't do anything like that at first- but as I built trust and they saw what I could do, I was able to work on the bigger projects.
After the externship was over I decided to run my own custom cake shop from my house. We had a toddler by that time and it seemed like a great option. I ran the business for 5 years, mostly working nights and weekends (who has a party midday on a weds?) and it took a toll. I was tired and to be honest wasn't making very much.
A couple of friends suggested I start a blog about desserts to which I at first scoffed at, but then realized that's exactly what I should do.
So here I am!
After googling basically everything under the sun about how to run a blog, investing in courses (I don't even know how many at this point), and putting so much work and time behind it, I now run my business full time!
It was honestly one of the best decisions I have ever made because not only does it bring me great joy, but it also lead me down the path to recognizing that I have a HUGE passion for food photography (another way to play with color & food!) which I now teach about! I have two programs. One is called Food Photography Foundations where I teach you how to use your professional camera to start taking beautiful food photos. The other is called the STYLE Mastermind which is a 90 food photography mentorship program where I help you grow and monetize your food photography business. Please reach out to me at Sam@frostingandfettuccine.com with any questions!
Present Time
Like I said, I run my blog and food photography business full time now! What I love about food and photography is that there is always something new to learn. A new recipe, technique, ways to style and photograph dishes, or even a new food itself. I'm also the one in the kitchen cooking, styling, photographing, and blogging everything you see here.
The opportunity for creativity is great, and thats what keeps me here.
So here I am a buncha years later running this blog and a food photography business where I create beautiful recipes and photos for food brands.
Since starting this blog in May 2017 I have been featured in multiple online and in print publications such as:
Bake from Scratch Magazine
Saveur Online
Thrive Magazine
Mohawk Home
In November of 2018 I also won a Saveur Blog Award for Best Food Instagram.
In addition to that, I have a good man by my side, two hilarious and cute kids, and a funny looking french bulldog.
My hope is that I can bring you deliciously beautiful, yet easy recipes with photos that will make you drool.
Here are some of my favorite recipes:
A Few Fun Facts About Me:
Music of choice- Anything Maroon 5- Have you heard Adam Levine's voice?
Celeb of choice- Justin Timberlake, bc well duh.
Tv show of choice- I currently have 56 Will & Grace reruns on my DVR as I type this.
Do you also watch Friends? Bc like Joey, Sam doesn't share food. I will happily share my recipes with you but please don't ask me to share the food.
I live in Hollywood, Fl and a few of my favorite things are coffee, rainy days, and dancing in my kitchen. Also might have a slight handbag obsession.
Wanna be friends or have a question?
Email me at sam@frostingandfettuccine.com or fill out the form below. Please note, we do not accept guest blog posts or need contributors at this time!
Want to work together?
See my work with me page!
Or find me on: