Chocolate brownie cookies- when you can't decide between making brownies or cookies you make these! This cookie recipe is fudgy like a brownie but made in cookie form. They are one of my favorite chocolate cookies to make because of their chewy crinkle tops and no chill time!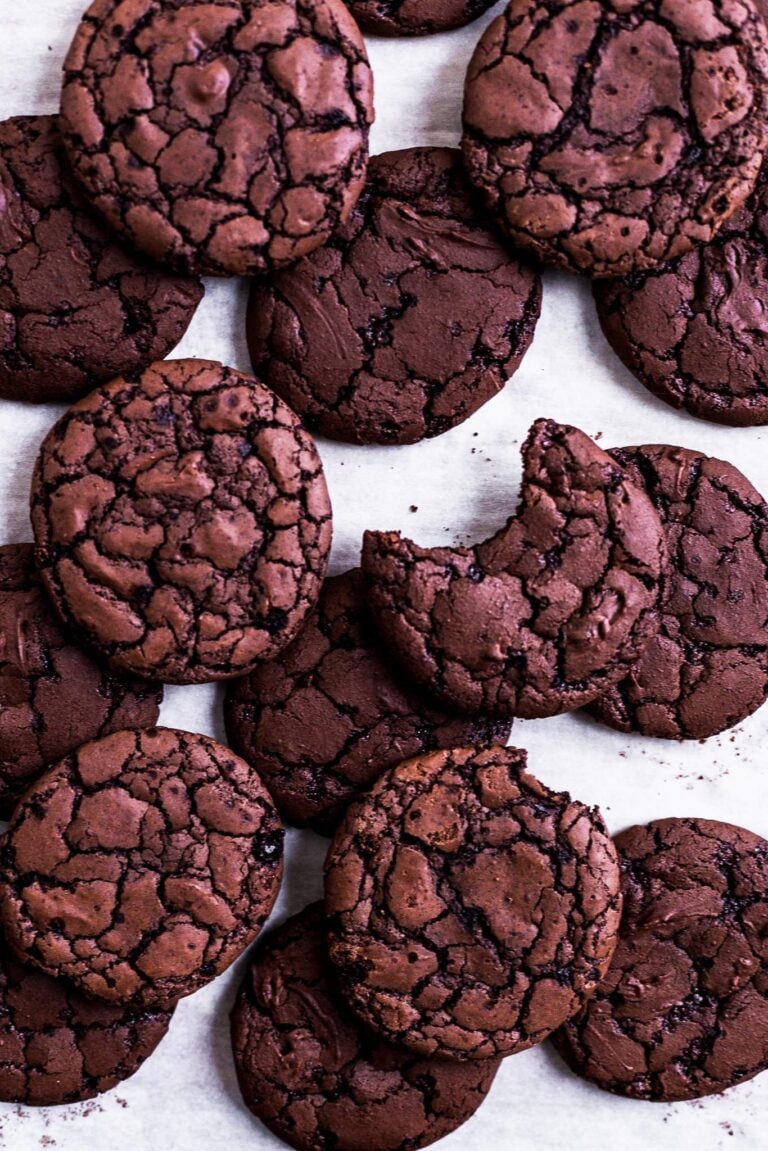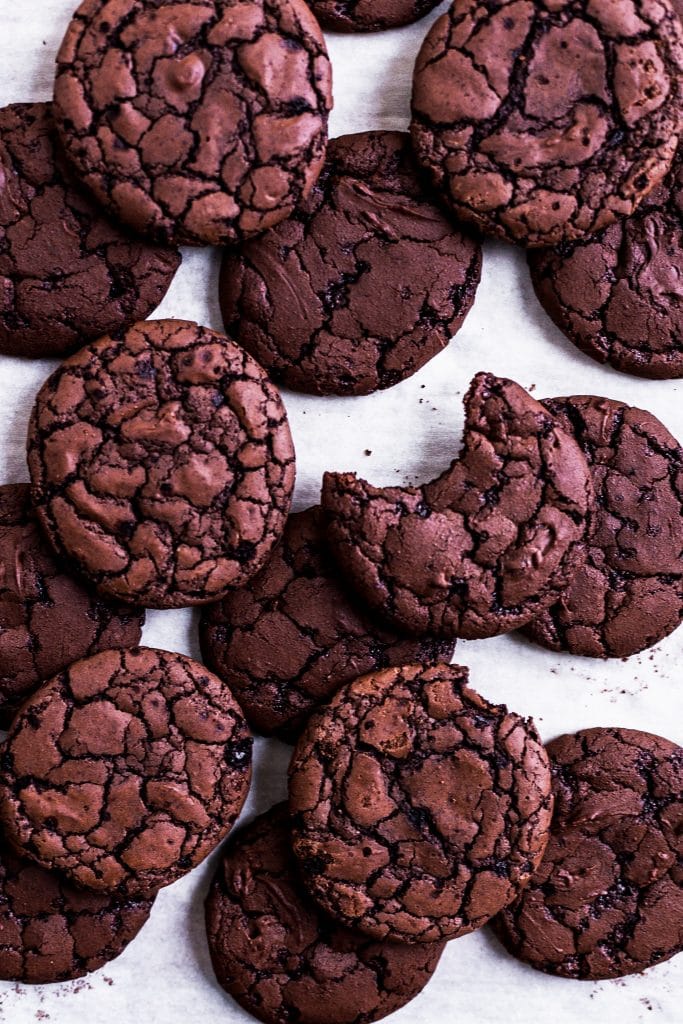 What's my favorite thing about these cookies? It's not just that they are super chewy and chocolatey. It's that they have absolutely no chill time!!
Did you hear me? NO CHILL COOKIES!
That means you can prepare and bake these cookies in less than 25 minutes!
Crinkly tops
My second favorite thing about them are the crinkly and chewy tops!
The first time I made these, they came out of the oven more cake like which meant no crinkle on top and I was all mad.
Frustrated because I was pretty sure that my ratios were correct, I went back to the drawing board to figure out why they didn't work.
I realized it wasn't the ingredients in the recipe that were off but rather it was the way that they were mixed together.
Baking is tricky sometimes. Even if you have the same ingredients and bake them on the same temperature, but mix those ingredients differently- it will yield different results.
I know, mind blown.
Baking, unlike cooking, is more of a science.
I don't care if I failed chemistry 3 times, it only took me 2 tries to get these right!
How to make brownie cookies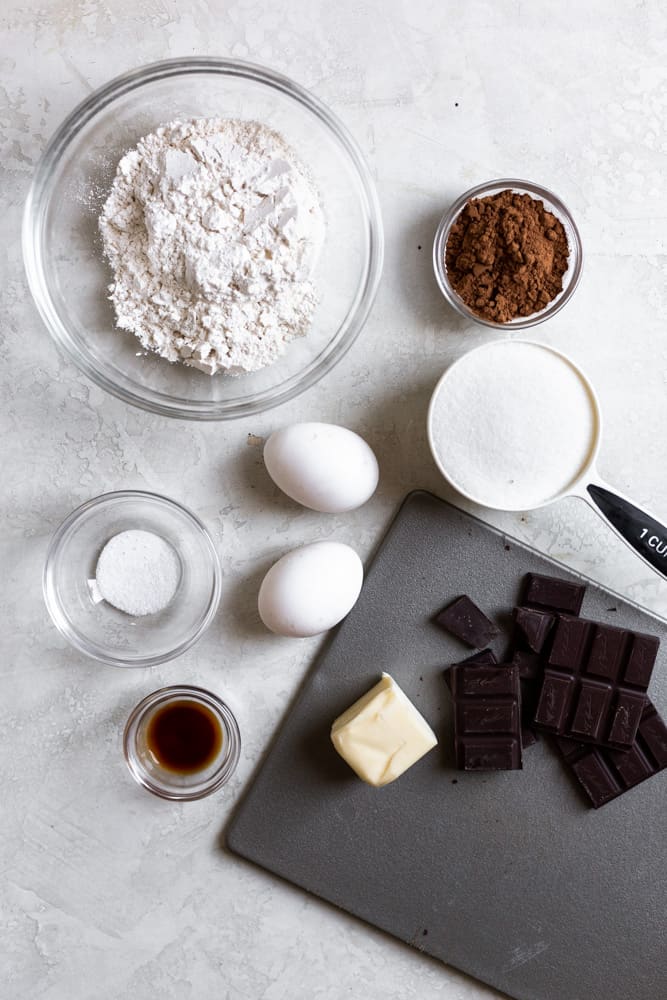 Gather all your ingredients so you have it all at the ready.
Start by melting the chocolate and the butter together in a microwave safe bowl. Melt it in 30 second increments stirring in between so it doesn't overheat.
Mixing
Generally I like to make cookie recipes by hand, but I encourage you to use a stand or hand mixer for this recipe.
The most important part of making these cookies is the way you blend together the sugar and eggs.
While the chocolate is cooling, combine the sugar and eggs in a stand mixer fitted with the paddle attachment.
Mix on medium speed for 3 minutes until the mixture is light yellow and foamy. Add in the cooled chocolate and butter mixture and mix until combined.
They need to be whipped together really well to incorporate a lot of air. You'll know the egg and sugar mixture is ready when it's pale yellow and really foamy.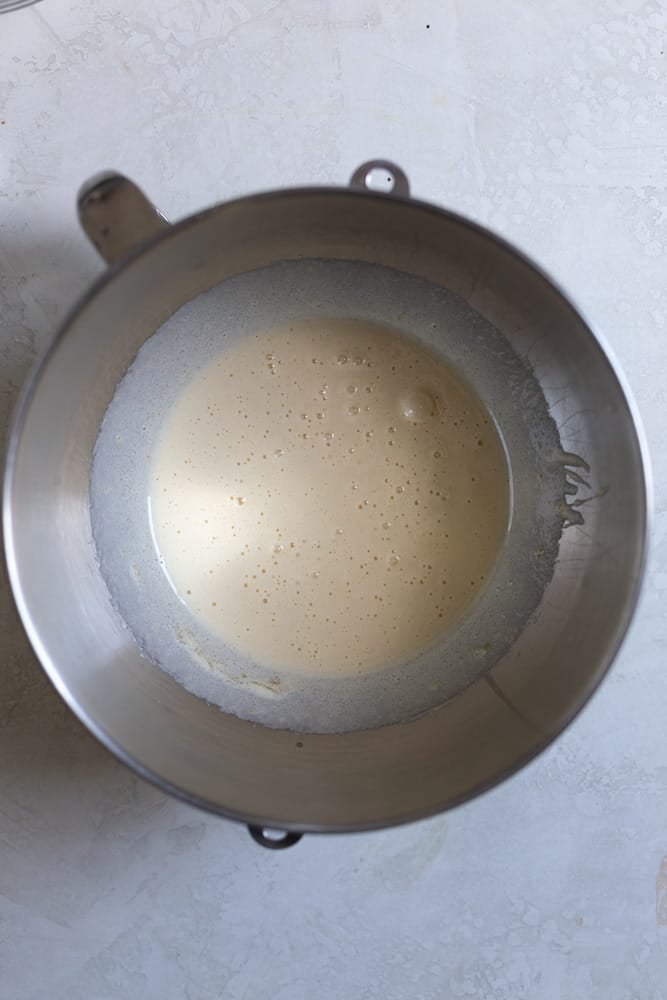 Doing so will create the crinkly tops and make these cookies taste like a chocolate chewy brownie.
If you choose to make these by hand you wont have the same effect.
Next add in the dry ingredients and continue mixing. At this point you can hand mix and use a spatula.
The Batter
The batter for these cookies is super loose so don't get scared and feel like you did something wrong. It won't ball up like a chocolate chip cookie dough recipe. It will look more like brownie batter.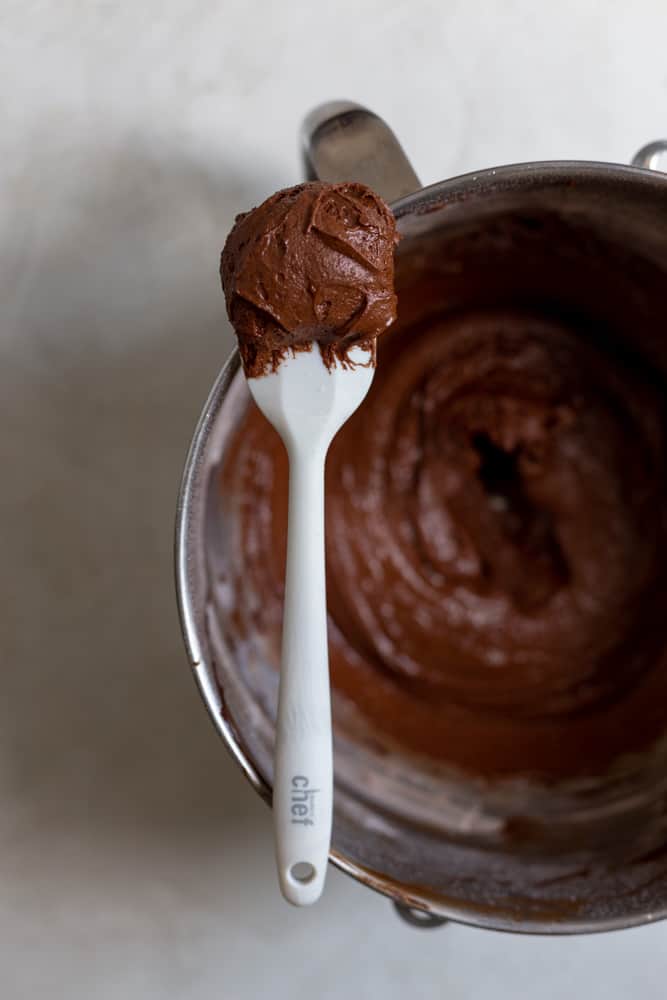 Using a mini ice cream scoop or smalls spoon, scoop the cookie batter and drop it onto a parchment lined cookie sheet.
Leaving about 1-2" around for them to spread.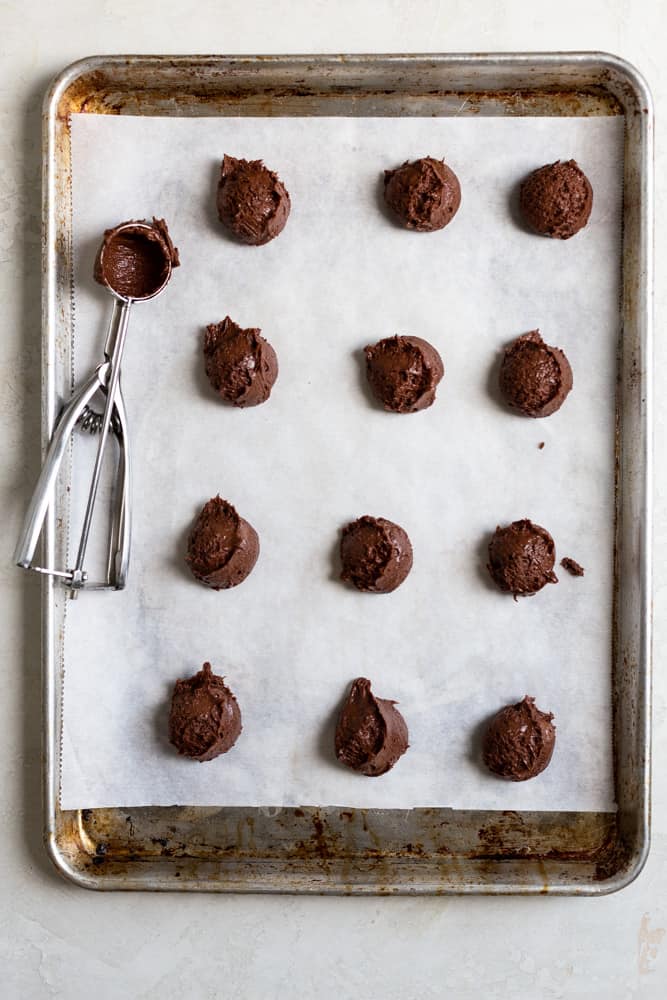 Bake. YES BAKE! They do not need to be chilled, just trust me! The tops should come out all crinkled and the cookies will be really chewy.
Help my cookies have no crinkles!
It's happened to me where I have made these cookies and the tops didn't come out crinkled. It's because the eggs were not whipped well enough to incorporate the air that creates this kind of crinkled top.
Another culprit could be because the eggs were too cold. Next time you make them, make sure your eggs are at room temperature and you whip them good!
Cooling and Storing
Let the cookies cool for 10 minutes on the rack. Then transfer them to a wire rack to cool completely.
If they last long enough, store these cookies in an airtight container or air tight plastic bag for up to 3 days.
Freezing
You can freeze these cookies in an airtight container, or in an aluminum tin double wrapped in plastic or tin foil for up to 2 months.

These chocolate brownie cookies are packed with chocolate flavor and are even better when dipped into a hot chocolate. Just sayin
If you like cookies (who doesn't) you might like these recipes: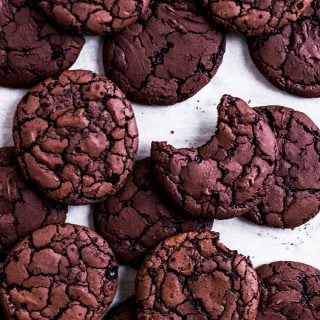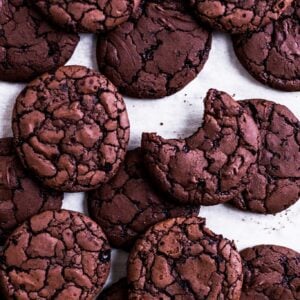 Chocolate Brownie Cookies Recipe
These chocolate brownie cookies have NO CHILL TIME and taste like a chewy brownie. They are super fudgy and have that classic brownie crinkle top!
Print
Pin
Rate
Ingredients
1/4

cup

unsalted butter

4

ounces

semi sweet chocolate

about 1/2 cup

2

eggs

large

1

cup

granulated sugar

1

teaspoon

vanilla extract

1

cup

all purpose flour

1/4

teaspoon

kosher salt

3

tablespoons

cocoa powder

1/8

teaspoon

baking soda
Instructions
Preheat your oven to 350°F and line 2 cookie sheets with parchment paper. In a microwave safe bowl, melt the 1/4 cup butter and 1/2 cup chocolate together 30 seconds at a time until melted. Set aside to cool.

In another bowl, beat the 2 eggs, 1 cup of sugar, and teaspoon vanilla with a hand or stand mixer fitted with the whip attachment. Mix on hight for at least 3 minutes. The mixture should look light and airy. I do not recommend mixing this by hand. The air incorporated by the mixer is what you need to create the crinkle brownie like tops.

Add in the chocolate and butter mixture and mix until combined. You can use a spatula at this point or mix on low- medium speed with your mixer.

Add in the 1 cup flour, 1/4 teaspoon kosher salt, 3 tablespoons of cocoa, and 1/8 tsp baking soda. Mix until combined on low, or by hand. The dough will be loose and look more like brownie batter than cookie dough. 

Using a mini ice cream scoop or a small spoon, spoon the cookie dough onto the sheet trays leaving 2 inches in between the cookies to allow them to spread.

Bake the cookies for 10 minutes. They should have crinkles in them and the edges should look crisp. Cool on pan for 10 minutes then transfer to a wire rack.
Notes
If the cookies don't come out with the crinkle tops it's because the eggs were either too cold or not whipped well enough. Try again, you can do it!! 
Store them in an airtight container or zip top bag for up to 5 days.
Nutrition
Nutrition Facts
Chocolate Brownie Cookies Recipe
Amount Per Serving (1 cookie)
Calories 103
Calories from Fat 36
% Daily Value*
Fat 4g6%
Cholesterol 19mg6%
Sodium 36mg2%
Potassium 47mg1%
Carbohydrates 15g5%
Protein 1g2%
Vitamin A 81IU2%
Calcium 7mg1%
Iron 1mg6%
* Percent Daily Values are based on a 2000 calorie diet.